EAR PROTECTION
Noise Plugs

Noise Plugs are made of soft silicone hypo-allergenic material from custom ear impressions. These are designed to be worn whilst exposed to high intensity recreational or work place noises such as gun fire, rock bands, lawn mowers and power tools.

---

Musician's Ear Plugs

Musician's Ear Plugs have acoustic filters from Etymotic Research that provide hearing protection for professional musicians. They are available in three noise attenuation filters, ER-9 (9dB), ER-15 (15dB), and ER-25 (25dB), which are embedded in custom soft ear molds to provide a comfortable fit. The filters are designed to deliver sound frequencies without any distortion at a reduced intensity.

---

Swimmer's Ear Plugs

These floatable ear plugs are custom made from soft acrylic hypo-allergenic material and are designed to keep water out of ears while swimming or bathing. They are great for people who suffer outer ear infections, perforated tympanic membranes (ear drums), or those who have grommets. These can be custom ordered with cords and are available in a variety of colours.

---

Sleep Plugs

These are custom made soft silicone hypo-allergenic ear plugs that can be worn whilst sleeping to reduce noises such as dogs barking, loud television noises, or snoring. They come in a variety of colours.

---

Personal Communication Ear Plugs

These plugs are custom made to use with iPod and mobile phone ear phones to provide a snug fit. Communication ear pieces are also recommended for people who use earphones at work such as security personnel, stage managers, airport security, police officers, motor bike riders and newsreaders. These can be custom made in hard acrylic or soft acrylic body-friendly materials.
Take Stock of your Hearing with our online questionnaire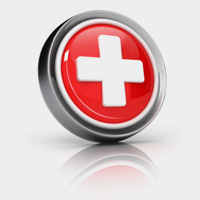 Turning TV louder than normal
Missing Telephone or door bell ring
Difficulty having a conversation over the phone
Difficulty hearing people when they are not facing you
Difficulty hearing in small/big groups with background noises
Asking for frequent repetitions in a conversation