GP Referral Information
We are accredited with Medicare to provide Enhanced Primary Care (Hearing Specific) and Complex Disease management. Just ask your General Practioner for more information.

To make it easier to get a referral, please download our Referral Form.
If you have any queries on Medicare rebates and eligibility please call our customer service team on (07) 3398 7555 or Freecall 1800 786 865.
We are accredited to provide services for eligible pensioners and veterans through the Commonwealth Government's Hearing Services. Please contact our clinic for a voucher Application Form. Alternatively you could download the Hearing Services Voucher Application form.
Services Offered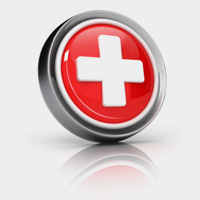 The Australian Government offers a range of digital hearing aids to suit your nature and degree of hearing loss. They also offer Assistive Listening Devices (ALD) if hearing aids are not a suitable option for you.
To access these services or to obtain a voucher application form please call us on (07) 3398 7555 or Freecall 1800 786 865 and we will be happy to assist you in filling out the application form. Alternatively you can download the Hearing Services Voucher Application form